**Secure Order Form**
Congratulations – you can now claim
60% OFF
Act today to unlock your exclusive new member's introductory discount…
SAVE £120 on your first 12 months… and, if you hurry, lock in a second year – worth £199 – FREE of charge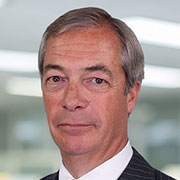 You're just one step away from joining over 6,000 smart British investors… at way better than HALF the normal PRICE.
So, let's get you on board!
The moment you take up your 90-day no-obligation trial, I will rush you your exclusive 'Protect & Prosper' wealth package (worth over £400)…
And you will join fellow investors like MJ who says: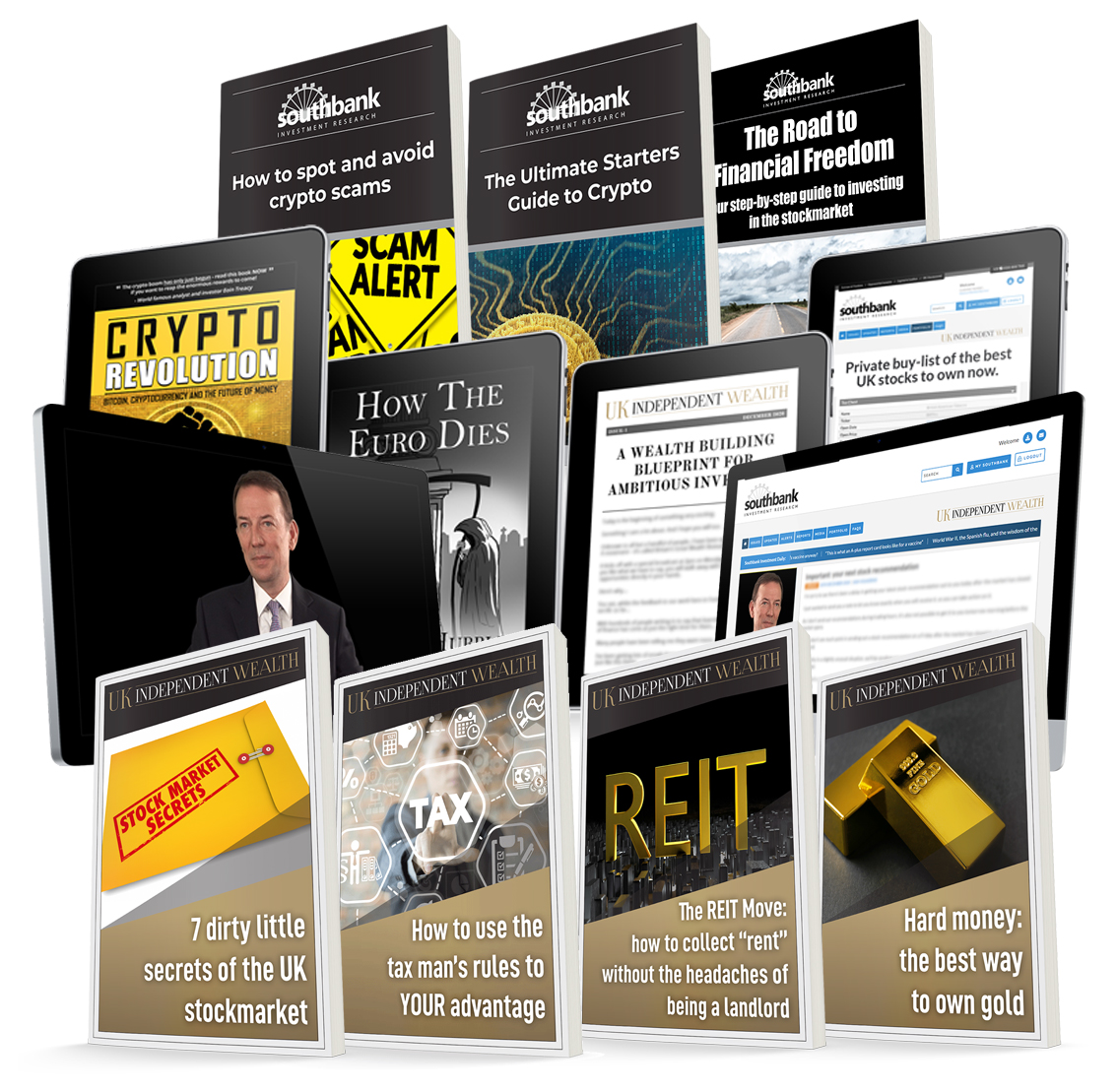 "Subscribing to UK Independent Wealth is one of the best decisions I've ever made… I've learned more in the last six months… than in my 46 years on this planet."
ST, from Devon:
"I like the clear straightforward instructions and updates. Great service with clear instructions"
And AK, from Retford:
"Guidance from experts, timely and relevant information guiding you what to do from people who are experienced"
To make coming 'on board' simple and affordable…
I'm offering you a 60% discount on your first 12 months' membership...
As well as gifting you a second, bonus year – completely FREE of charge.
That's two years' membership for far less than the price of one…
Why am I offering this?
Well, my mission is simple…
I want to help YOU take control of your finances.
Alongside Investment Director Rob Marstrand, I want to give you the very best shot at growing and protecting your wealth this year, next year and for the next decade or more.
I want to help you make the best of the undoubted financial opportunities that still exist in Britain today...
And protect you from the disease of money that could see you fall behind.
Enter your details on the secure order form below and you'll receive all this immediately: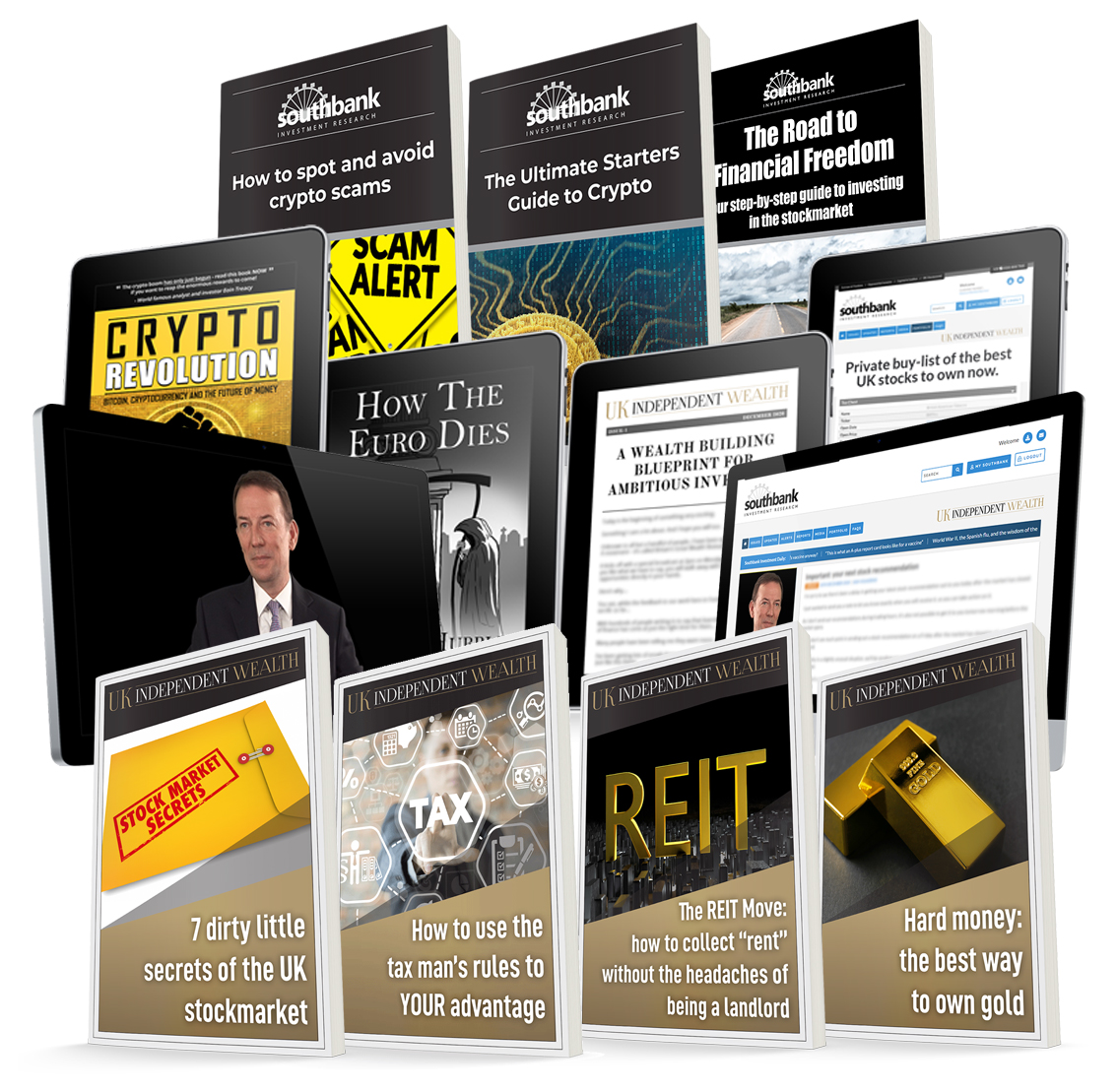 Your complete, new members' 'Protect and Prosper' wealth package includes:
THREE urgent, inflation-busting money moves you can make now - each one a time-tested hedge and potential profit play against the disease of money…
ROB'S URGENT MONEY MOVE #1
You'll discover a smart way to invest in gold – without having to give a penny's profit to the tax man a penny
Some respected analysts suggest gold could rise to $5,000. Even as high as $10,000 an ounce. But what should you buy to take advantage of what could be the mother of all gold booms? How should you buy it? And how much of your portfolio does it make sense to allot to gold? Rob will run you through everything you need to know.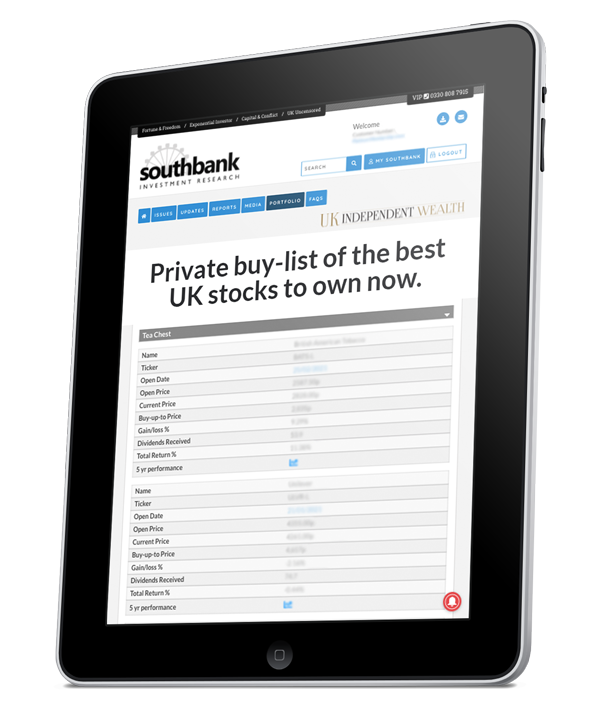 ROB'S URGENT MONEY MOVE #2
A buy list of 'deep value stocks' that could be set to soar —selected for their potential to perform over the long term in this high inflation landscape
You will have access to ROB'S complete private 'buy list' of what he considers the best opportunities on the market for UK investors right now… including shares that could position you to profit from a sector that made smart investors up to 13X their money the last time it boomed.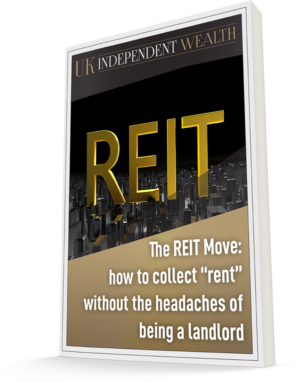 ROB'S URGENT MONEY MOVE #3
How to collect "rent" – without the headache of being a landlord…
Owning property appeals to everyone. It's one of the most tried and tested options you have to get your money working for you. And there is plenty driving demand.
Past performance is not a reliable indicator of future results
You will also receive:
Your 1st issue of UK Independent Wealth
Here we share our analysis on the current trends driving the markets ... everything we hope to achieve for you in the coming months and years... and some valuable insights on how the coming months may play out for investors. As you will read, some strategic caution now could pay off big time, down the line.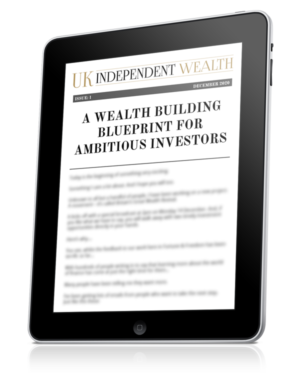 12 wealth-growing ideas every year in UK Independent Wealth
Every issue will contain practical ideas to help you protect or grow your wealth, and in plain English. The kind of idea you won't find published in the pages of your newspaper or from any financial "talking head".
Zero guesswork investing – Rob will give you full buy, sell and hold advice
Rob will do ALL the work for you. When he recommends a stock or fund he'll give you specific "buy-up-to" prices – so you know exactly what to pay for any given stock.
A full understanding of the risks of investing and how to handle them carefully
A big part of taking control of your money and becoming a hero of your own financial story is understanding and managing risk. There are a lot of people out there who may gloss over risks. Not us! Each recommendation Rob makes comes with a complete risk analysis. You'll know your own tolerance for risk, fully informed, you'll be in the best position to make your own decisions. For example, while we focus on British investing opportunities, Rob may see an opportunity in the US market. So, there is currency fluctuation to consider. Rob will walk you through, in full.
The portfolio is made up of stocks and funds that may be held for the medium or long term. So before investing you should consider if you'll need access to the capital in the short term.
We can't control the markets or the economy, which may go up or down. But we can control our investment responses as situations change. Being informed is your greatest asset when it comes to managing risk.
A personal login to our private, members-only website
Exclusive video: Q&A with Rob Marstrand
To help you get to know Rob better, I asked him to sit down in the studio and answer some key questions so you can see just how deep his experience goes.
You'll learn about his knack for spotting approaching financial disasters... some of the most rewarding opportunities he's shared with ambitious investors, over recent years... and you'll hear the important lessons he's learned when it comes to taking charge of your own financial affairs.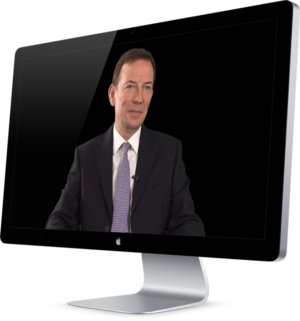 And you will unlock these extra bonuses…
5 special guides to help you take back control of your financial destiny:
FREE bonus #1: The Road to Financial Freedom – your guide to starting out as an investor
This useful report is a step-by-step guide to investing in the stock market. You'll learn how to open a brokerage account... how to use dividends to boost your income...how to place a trade... how to set stops and buy limits to reduce risk... plus the ins and outs of stamp duty and capital gains tax.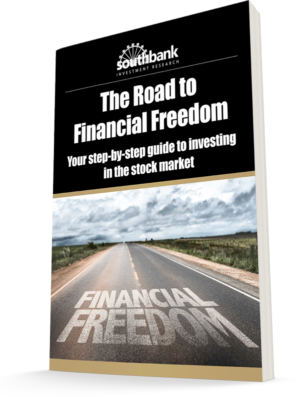 FREE Bonus #2: How The Euro Dies: Surviving The Biggest Bankruptcy In History by Nickolai Hubble
The euro, as Nickolai's research reveals, is a disaster waiting to happen. A future calamity is practically "built in" to the whole wrong-headed venture.
And thanks to inflation, the game may finally be up. When that disaster comes, the fallout could send shockwaves through the global markets.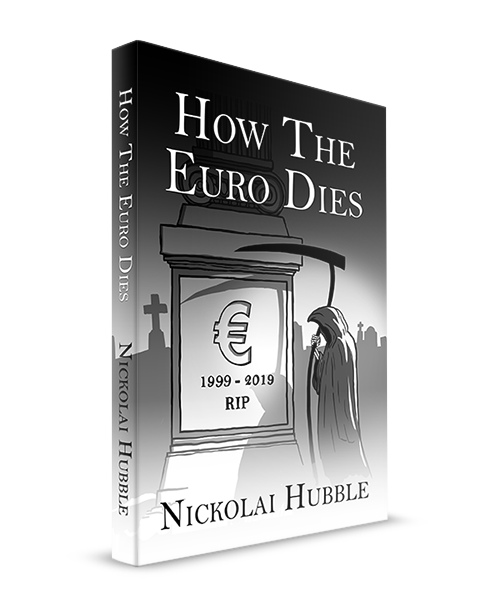 FREE Bonus #3: How to use the tax man's rules to YOUR advantage
It's an unfortunate fact – but a lot of people pay more tax than we realise. Simply by understanding the rules and being informed, you could cut down your tax bill considerably.
That's why Rob has put together this handy guide to help you become "tax smart". This isn't about investing, or taking risks.
It's simply making sure you're in control, following the rules to the letter, and keeping more money in your pocket.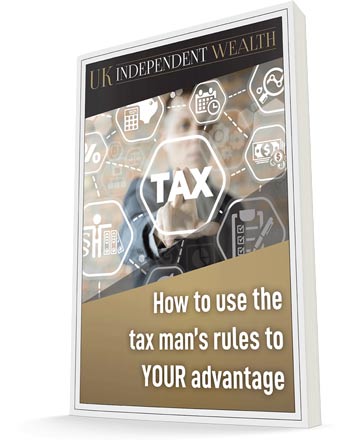 FREE Bonus #4: 7 dirty little secrets of the UK stockmarket
In this report – exclusive to UK Independent Wealth readers – Nickolai Hubble busts some myths about the UK stockmarket.
His report will pull back the curtain on the way our market really works... and you can use that understanding to become a much more clued-up investor.
FREE Bonus #5: Your COMPLETE Cryptocurrency Intelligence Package
Can you afford to say "I don't get it" when it comes to cryptocurrencies?
Personally, I don't think so. What Goldman Sachs believes should be considered "an institutional asset class", is now too big to ignore… and whether you want to invest in them or not, or you at least need to understand them.
Which is why UK Independent Wealth has brought crypto expert Sam Volkering on board. Sam has lived and breathed crypto for over a decade.
He first bought Bitcoin at $12 back in 2011, traded Ripple for a 22,000% gain and has over 10 years expertise in the heart of the crypto world. And he has put together this special research package to help you navigate it, including: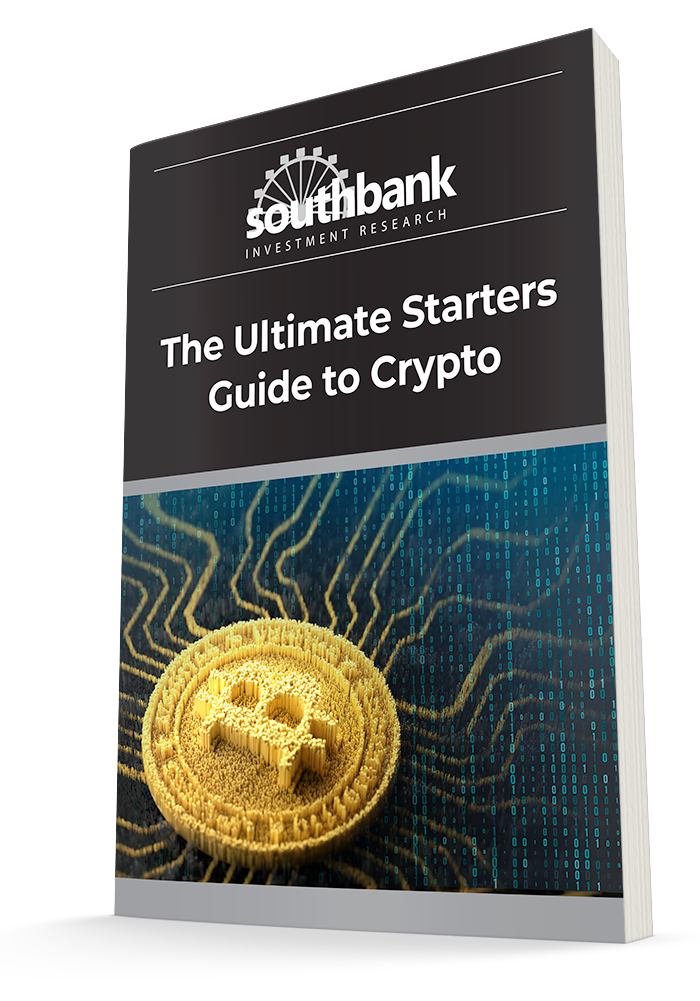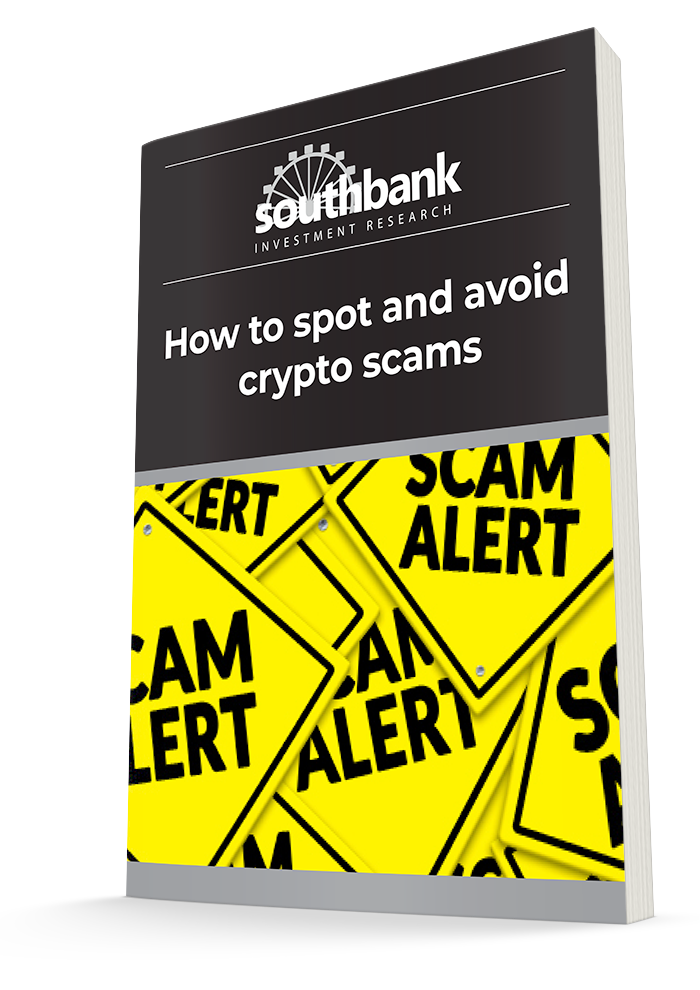 FREE DIGITAL BOOK – "Crypto Revolution: Bitcoin, Cryptocurrency And The Future Of Money"
FREE REPORT #1: The Ultimate Starter's Guide to Crypto
FREE REPORT #2: How To Spot And Avoid Crypto Scams
FREE DIGITAL BOOK – "Crypto Revolution: Bitcoin, Cryptocurrency And The Future Of Money"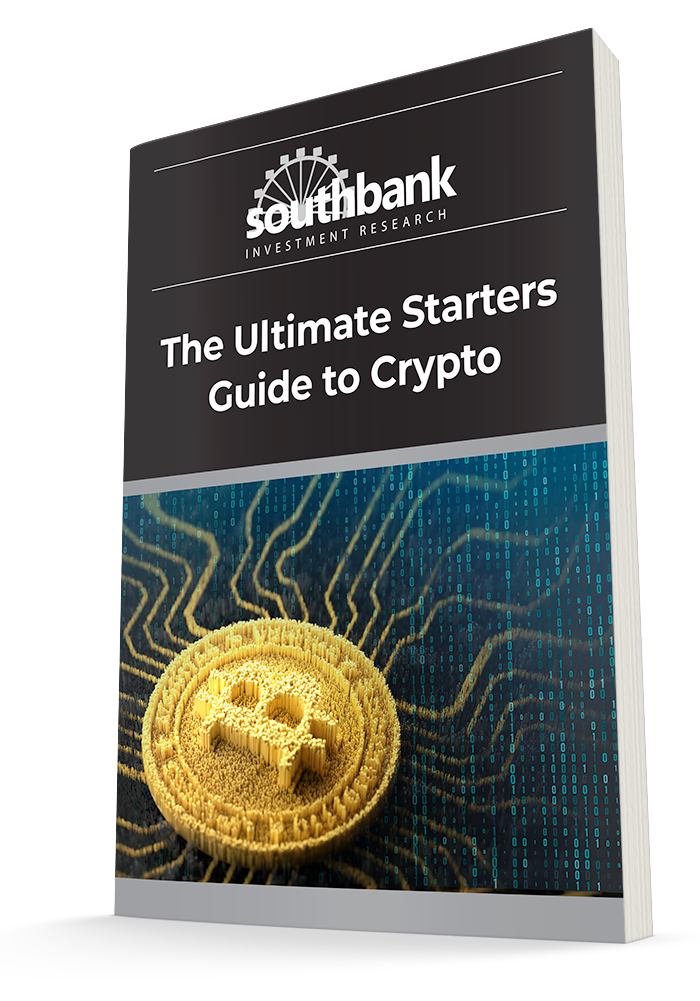 FREE REPORT #1: The Ultimate Starter's Guide to Crypto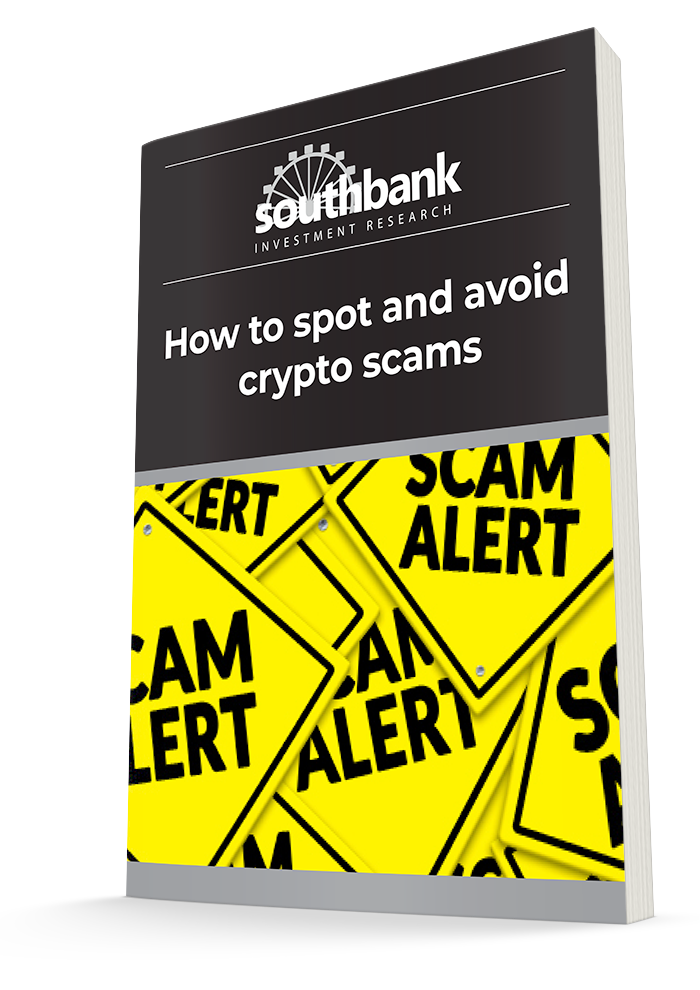 FREE REPORT #2: How To Spot And Avoid Crypto Scams
Crypto has sometimes been described as the wild west. These 3 reports we have put together for you here will help you be aware of the risks and put you in an informed position to make some strategic speculations, if you so wish.
You'll also get access to:
Southbank Investment Daily
An unmissable, daily email keeping you up to speed on all the important financial and political changes in the world that matter the most. You'll know what's happening – and how it affects your money.
Fortune & Freedom
Intelligent insight, in plain English, about the threats to your money and how to avoid them. You'll get the truth about your money – behind the headlines, jargon and spin. You'll get a free, uncensored email, direct from myself, my colleague Nickolai Hubble and a host of smart writers – directly to you.
On top of that…
"I would like to give you 90 days to think it over – obligation FREE"
Yes, you get to try everything I just told you about without risking a penny in subscription fees. Not a single penny.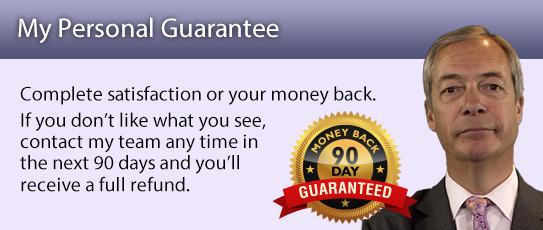 If you don't like what you see, you can claim a full refund of every penny you've paid in subscription fees any time in the next 90 days. Keep everything I send you in that time. With my compliments.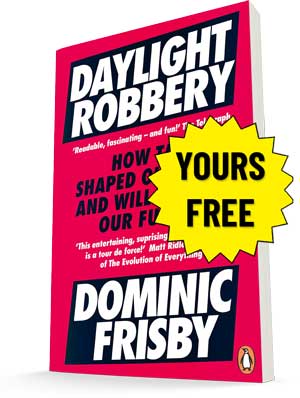 That includes this special sixth bonus that I am adding here, as a 'thank you' for coming this far…
If, as John Maynard Keynes stated, inflation is one way governments can confiscate, secretly and unobserved, an important part of the wealth of their citizens...
Taxation, which has hit a 70-year high, is the other way the powers that be take the pound from your pocket.
In Daylight Robbery, Dominic Frisby looks at how wars, revolutions and even architectural design have been shaped – or even caused – by one form of tax or another.
'Fascinating book which exposes the political and economic basis of tax. A must read for those of us who believe in simpler, lower taxes' – Rt Hon Liz Truss MP
And, this, too, is yours to keep, whatever you decide.
Because you are in control…
Today you get to save money by securing a fantastic new member deal – just £199 £79 for your first year - with no strings attached.
You get three months to try it out and see if it is for you.
If you do like what you see, do nothing and you'll keep getting your monthly wealth-building ideas each month in UK Independent Wealth…
And a second, bonus year will be added automatically to your membership - FREE of charge.
That's an extra 12 months – worth £199 – on the house!
All you'll pay is a £3.95 maintenance fee at the end of your first year to ensure you keep receiving our work.
Which means you are getting two years for less than the price of one:
*** Instead of paying £398 for 24 issues of UK Independent Wealth, you pay just £79 – that's a total saving of £319… an 80% DISCOUNT ***
Could some people take advantage of this offer?
Sure.
But it's a risk I'm willing to take to give YOU the peace of mind you need to try this out. I'm confident you'll love it. And I'm grown up enough to know that if you don't love it… you shouldn't have to pay for it.
It's that simple.
So why not get started now?
Because with inflation evaporating our money as we speak, can any of us afford to sit still?
Maybe the super rich can, offshore and out of sight.
I don't believe you and I can. We need to take action to protect such 'nest eggs' as we've worked hard to build up.
Just enter your details, hit "Subscribe Now"… or if you'd prefer to order over the phone, call our team on 0203 966 4580 (open 9 am – 5.30 pm, Monday to Friday) and quote .
Would you like to pay by:
Important note: Your subscription comes with our automatic-renewal feature. This feature ensures that you will never miss an issue. Currently UK Independent Wealth renews at £199 per year. You may opt out of this auto-renew feature at any time after your purchase.
Secure Order Form
fields with (*) are mandatory
By clicking Pay Now, you agree to be bound by our terms and conditions, which can be viewed by clicking the link at the bottom of the page
Important Risk Warning:
Advice in UK Independent Wealth does not constitute a personal recommendation. Any recommendation should be considered in relation to your own circumstances. Before investing you should consider carefully the risks involved, including those described below. If you have any doubt as to suitability or taxation implications, seek independent financial advice.
General – Your capital is at risk when you invest, never risk more than you can afford to lose. Past performance and forecasts are not reliable indicators of future results. Bid/offer spreads, commissions, fees and other charges can reduce returns from investments. There is no guarantee dividends will be paid.
Small cap shares - Shares recommended may be small company shares. These can be relatively illiquid meaning they are hard to trade and can have a large bid/offer spread. If you need to sell soon after you bought, you might get back less that you paid. This makes them riskier than other investments.
Overseas investments - Some shares may be denominated in a currency other than sterling. The return from these may increase or decrease as a result of currency fluctuations. Any dividends will be taxed at source in the country of issue.
Taxation – Profits from share dealing are a form of income and subject to taxation. Profits from converting cryptocurrency back into fiat currency is subject to capital gains tax. Tax treatment depends on individual circumstances and may be subject to change.
Funds – Fund performance relies on the performance of the underlying investments and there is counterparty default risk which could result in a loss not represented by the underlying investment.
Investment Director: Rob Marstrand. Editors or contributors may have an interest in recommendations. Information and opinions expressed do not necessarily reflect the views of other editors/contributors of Southbank Investment Research Ltd. Full details of our complaints procedure and terms and conditions can be found at, www.southbankresearch.com.
UK Independent Wealth contains regulated content and is issued by Southbank Investment Research Limited.
Registered in England and Wales No 9539630. VAT No GB629728794. Registered Office: 2nd Floor, Crowne House, 56-58 Southwark Street, London, SE1 1UN. Authorised and regulated by the Financial Conduct Authority. FCA No 706697. https://register.fca.org.uk/.
© 2022 Southbank Investment Research Ltd.