Now it's time to join Sam and me as we show you the
smart way

to play the boom

Good news.

You're just one step away from taking control of your money and making cryptocurrencies a part of your life by joining UK Independent Wealth.

I think that's a smart move.

As Sam said, it's time to take cryptocurrencies a lot more seriously. You can't dismiss them. You can't ignore them. They're not going anywhere.

Just consider the incredible adoption we've seen in recent years:
Goldman Sachs called it "a vehicle for fraudsters" in 2017. Now it has a whole crypto trading desk.
Apple, Tesla, Microsoft, JP Morgan – all adopting crypto technology in one way or another.
And 300 million people worldwide ALREADY use cryptocurrencies (plus the average family office has 1% of its pot in cryptos – a sign of things to come?).
It's that adoption that's helped drive the incredible price rises we've seen. In 2021 alone, five coins rose more than 5,000%. One rose more than 20,000%.
Past performance is not a reliable indicator of future results
20,000%. In a single year!
Sam Volkering has been able to help his existing readers see some gains like that too. Last year he closed out a 2,000% crypto gain. His Ethereum recommendation from 2017 is up more than 4,500%.
Now let me be crystal clear with you: not every cryptocurrency Sam picks rises like that. They don't. Cryptocurrencies are high risk. Let us be in no doubt about that. They're volatile, unregulated and there are plenty of coins that go to zero.
But that's why having an expert like Sam on your side is so key.
And as Sam said, you shouldn't be investing in cryptocurrencies to make a "quick buck". That's not the point.
The point is that we're seeing the biggest shift to money and markets in centuries.
You need to take it seriously.
And the very fact you're on this page tells me that you are.
Make no mistake: we're still in the early stages of this trend. Look across the pond and you see there's plenty more to come:
Amazon could be next to adopt crypto tech. Reports have it Jeff Bezos himself has personally instructed the company to accept payment from digital currencies.
Bitcoin could be made legal tender in the USA before the end of the year, in either Arizona or Texas.
And the US government could even get in on the act, using the blockchain technology to launch its own digital currency. Joe Biden recently said that his administration "places the highest urgency on research and development efforts into the potential design and deployment options of a United States CBDC."
They say a picture says a thousand words. So why don't I save a few and tell you the story in a single graphic. Just take a look at the number of new company SEC filings in the USA that mention "bitcoin":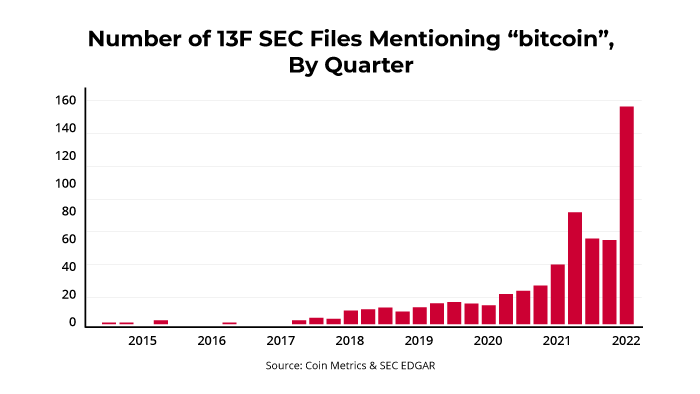 The bottom line is, cryptos are going to be a big part of all our lives in the future.
That's why at UK Independent Wealth we're making sure you have everything you need to understand them – and invest in them, if you choose.
This isn't about speculating on the next little coin.
It's about arming you with the knowledge… education… and understanding to ensure you're on the right side of history.
Here's everything you get when you accept my invitation today
As I told you, in 2020 I took on a new mission – outside of politics…
To help people take control of their finances and become better, smarter investors.
To do this, I launched a monthly newsletter called UK Independent Wealth.
And if the feedback we've been getting is anything to go by… it's been a huge success.
"It's perfect for somebody who doesn't trust the government, banks and institutions to give them the honest truth without spin"
– RB, Plymouth
"A fresh view on investing and finance not found elsewhere"
– PWL, Southampton
"Good for novice investors and good refresher for more experienced investors"
– Graham, Co. Durham
"Interesting and informative helping the little man understand the opportunities available to him and not just for the wealthy"
– Gary Price, Swindon
Our goal is to share the very best ideas and opportunities from the financial markets directly with people like you.
Because I believe that with the right information and insights, YOU are the best person to take charge of your money.
And that's what UK Independent Wealth is all about – to help you regain control over your financial destiny.
That's not just confined to the world of cryptocurrencies, either.
Our mission is to share THE best financial ideas and opportunities with you.
That means you'll hear about new opportunities in the stock market…
Clever ways to invest in things like gold and property…
And yes, we'll keep you bang up to date with the crypto world, too.
To start, we'll send you the SEVEN reports I've already told you about:
The Crypto Investor's Bible – your essential guide to understanding the world of cryptocurrencies.
The three biggest crypto mistakes to avoid – helping you sidestep some of the common mistakes people make.
Forecasts are not a reliable indicator of future results.
Digital income – Your personal guide to the world of decentralised finance – including three ways you can earn between 9%-12% on your money.
The most important cryptos in the world today – Sam's exclusive guide to the best EMERGING cryptocurrencies beyond bitcoin. These are the cryptos that Sam thinks will be critical to the new financial system in the coming years – and you'll get the names of all of them.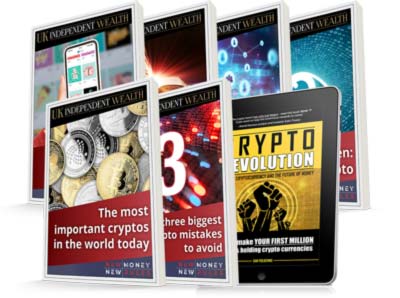 A guide to NFTs – What are they and why are they so important? Your guide to one of the hottest trends around.
Eyes wide open: The risks of crypto – explaining the critical risks you need to understand before investing a single penny in a cryptocurrency.
A free digital copy of Crypto Revolution. Tens of thousands of people have read this already – you'll get your digital copy free of charge.
Of course, you'll also get…
Twelve wealth-growing ideas every year In UK Independent Wealth
Every issue will contain at least one idea you can use to grow your wealth – the kind of idea you won't find published in the pages of your newspaper or from any financial 'talking head'.
PLUS you'll get a whole series of other wealth building reports I haven't even mentioned yet: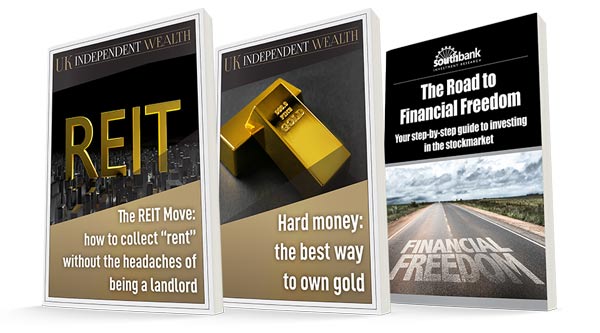 The REIT Move: how to collect "rent" without the headaches of being a landlord
Hard money: the best way to own gold
Road to Financial Freedom – your guide to starting out as an investor
And you'll also get these two extra bonuses: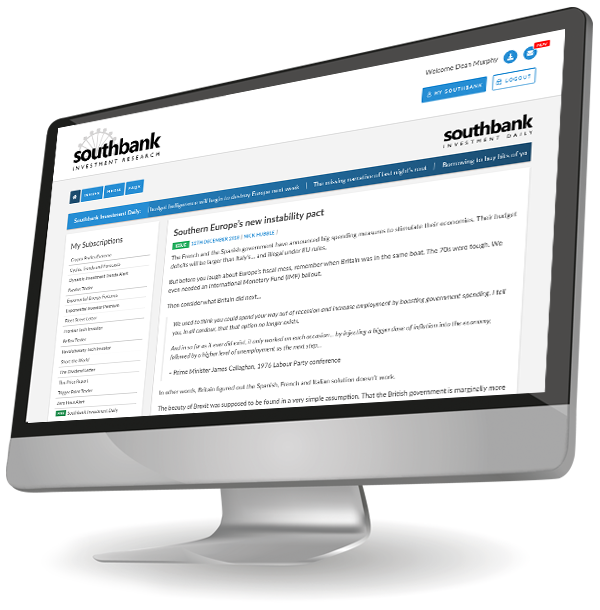 A FREE subscription to Southbank Investment Daily
An unmissable, daily email keeping you up to speed on all the important financial and political changes in the world that matter the most. You'll know what's happening – and how it affects your money.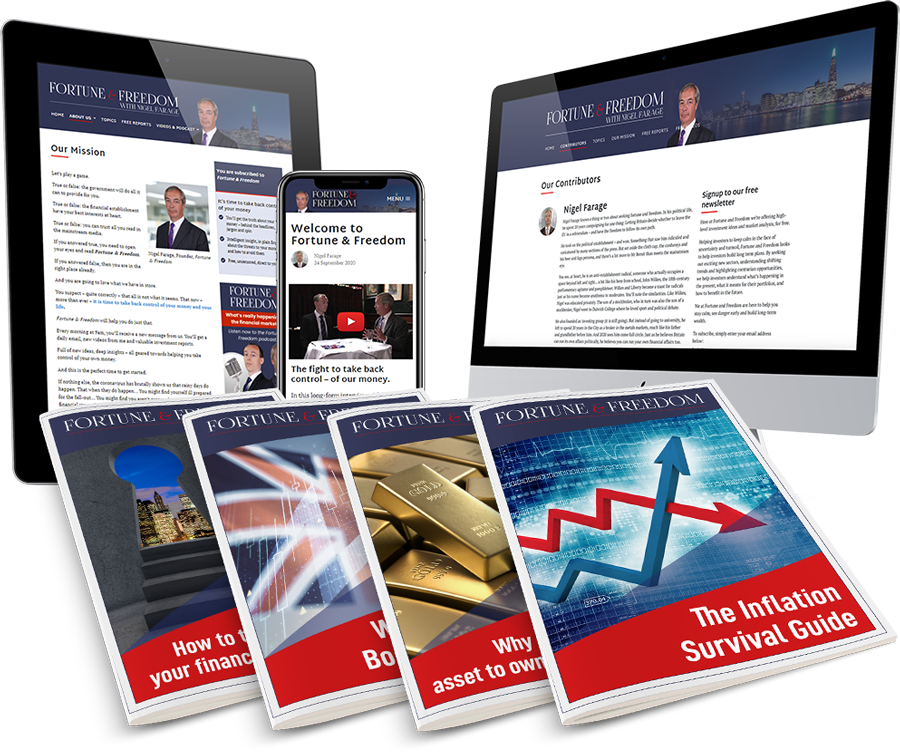 A FREE subscription to Fortune & Freedom
Intelligent insight, in plain English, about the threats to your money and how to avoid them. You'll get the truth about your money – behind the headlines, jargon and spin. You'll get a free, uncensored email, direct from myself, my colleague Nickolai Hubble and a host of smart writers – directly to you.
But there's more on offer for you today...
If you take the 'Premium' subscription on offer today you'll also get copies of these two additional reports: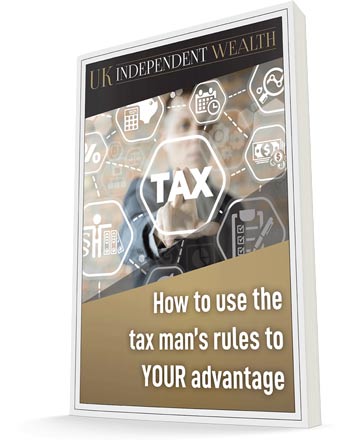 PREMIUM BONUS #1: How to use the tax man's rules to YOUR advantage
It's an unfortunate fact – but a lot of people pay more tax than we are legally required. Simply by understanding the rules and being informed, you could cut down your tax bill considerably. That's why we've put together this handy guide to help you become "tax smart". This isn't about investing, or taking risks.
It's simply making sure you're in control, following the rules to the letter, and keeping more money in your pocket.
PREMIUM BONUS #2: 7 dirty little secrets of the UK stockmarket
In this report – exclusive to UK Independent Wealth readers – we bust some myths about the UK stock market.
Do stocks REALLY go up in the long run? Do capital gains or dividends drive the markets? This report will pull back the curtain on the way our market really works… and you can use that understanding to become a much more clued-up investor.
You'll get all that – and more – when you become a UK Independent Wealth subscriber today.
So who exactly will you be hearing from every month?
A world class team of wealth-building experts – in your corner
First of all, you'll hear from me.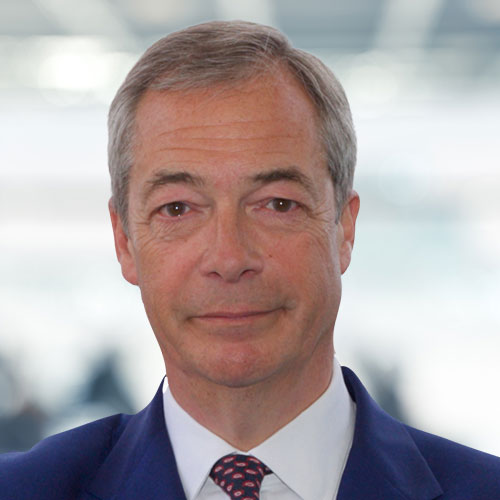 Nigel Farage
UK Independent Wealth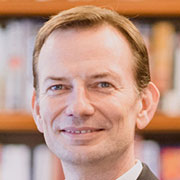 Rob Marstrand
Investment Director, UK Independent Wealth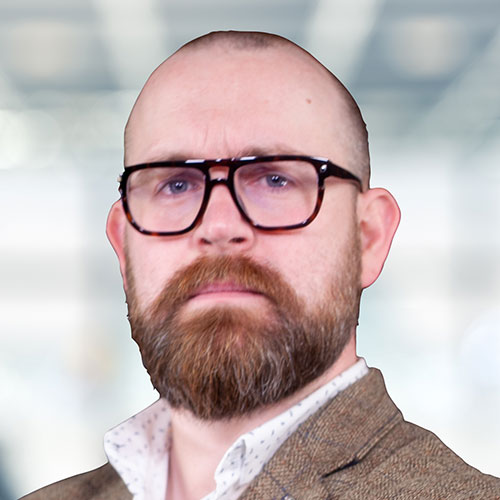 Sam Volkering
Crypto Profits Extreme
Though I spent decades working in the City, I don't consider myself an investment expert.
But over the course of my career in the City and in politics, I've built an extensive network of contacts – some of them in very high places indeed.
I have access to people and places the average person just doesn't. (After I spoke with Sam in London… I flew to the USA to meet with former President Donald Trump.)
So I'm here to help you understand what's really going on in the world of finance and politics
But I'm just one part of the team.
I've also joined by an investor I respect and trust – Rob Marstrand.
For 15 years, Rob travelled the world working for Swiss banking giant UBS, heading up multi-million pound deals in almost every corner on the planet.
He managed to get OUT of the banking system right before the 2008 crash – selling all of his banking shares and options, cashing in his stock portfolio and moving into gold.
Rob is the perfect man to help you understand and invest in the TRADITIONAL world of stocks, bonds, gold and property.
You'll hear from Rob every month. Not only that, as investment director he'll share specific share recommendations with you when he spots a great opportunity.
Rob knows what works… and what doesn't. He knows that when you invest your money, you are taking a risk.
And he always recommends you follow the simplest but most powerful of rules: Never invest money you can't afford to lose.
You will get access to a portfolio containing lower risk, medium-to-long term investments. He'll also be looking at value stocks in the UK or possibly overseas. These types of investments may be higher risk, as the prices for value stocks can fall further before recovering, and stocks listed overseas may have the added risk of negative forex movements. That means your returns in sterling may be less than expected.
Some companies may not pay a dividend, or may have a wide bid/offer spread (the price you can buy and sell stocks at). That can make them more expensive to trade.
Rob will provide his full investment case for everything he recommends… all the potential rewards will be explained… as will the different types of risks involved.
In fact, Rob is building a whole portfolio of his top stock recommendations.
And you've already met the third person on our team… Sam Volkering.
Sam is the perfect man to help you understand the ALTERNATIVE world of digital currencies.
He's been one step ahead of the game when it comes to cryptos – investing in bitcoin in 2012 and recommending Ethereum to his readers in 2017.
Many of those readers have nothing but praise for Sam's work:
Like CQ, who said:
'If you are interested in investing in [cryptocurrencies] then you need a reliable, trustworthy guide like Sam. As a crypto investor, I would not want to be without this service.'
Or M.W. who wrote in to say:
'Thanks, Sam. I definitely earned more after 40 weeks in crypto than I did after 40 years in business.'
Sam's goal is to help you understand what the rise of the crypto world means for you…
…and to help you explore the new opportunities it is creating.
That makes right now a great time join us and give UK Independent Wealth a go.
To get started…
Just enter your details on the secure order form below and you'll get everything I just told you about
And don't worry about the cost.
A one year subscription to UK Independent Wealth costs just £199.
Easily affordable for any saver or investor in Britain.
But you won't pay that today.
In fact, you can lock in your first year for as little as £79 today.
That's better than half price.
Take the next 90 days to think it over – obligation FREE
Of course, you'll be able to try everything I just told you about without risking a penny in subscription fees.
That's because that small £79 fee is fully refundable for the next 90 days.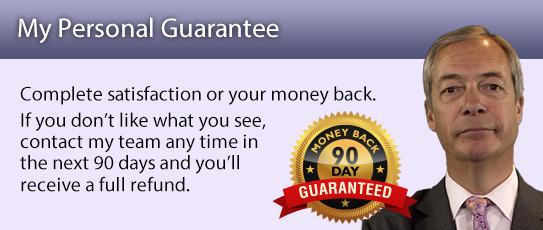 If you like what you see, simply do nothing and you'll keep getting your monthly wealth-building ideas each month in UK Independent Wealth. After your first year you'll automatically renew at the full price of £199.
Try it and take three months to see if it is for you. You are in control.
It's that simple.
So why not get started now?
Just select the subscription that's right for you, enter your details, hit "Subscribe Now" and our team will do the rest.
Or if you'd prefer to order over the phone, call our team on 0203 966 4580 (open 9am – 5.30pm, Monday to Friday) and quote EUKIY4ZZ.
Would you like to pay by:
Important note: Your subscription comes with our automatic-renewal feature. This feature ensures that you will never miss an issue. Currently UK Independent Wealth renews at £199 per year. You may opt out of this auto-renew feature at any time after your purchase.
Secure Order Form
fields with (*) are mandatory
By clicking Pay Now, you agree to be bound by our terms and conditions, which can be viewed by clicking the link at the bottom of the page
Important Risk Warning

Advice in UK Independent Wealth does not constitute a personal recommendation. Any recommendation should be considered in relation to your own circumstances. Before investing you should consider carefully the risks involved, including those described below. If you have any doubt as to suitability or taxation implications, seek independent financial advice.
General – Your capital is at risk when you invest, never risk more than you can afford to lose. Past performance and forecasts are not reliable indicators of future results. Bid/offer spreads, commissions, fees and other charges can reduce returns from investments. There is no guarantee dividends will be paid.
Small cap shares - Shares recommended may be small company shares. These can be relatively illiquid meaning they are hard to trade and can have a large bid/offer spread. If you need to sell soon after you bought, you might get back less that you paid. This makes them riskier than other investments.
Overseas investments - Some shares may be denominated in a currency other than sterling. The return from these may increase or decrease as a result of currency fluctuations. Any dividends will be taxed at source in the country of issue.
Taxation – Profits from share dealing are a form of income and subject to taxation. Profits from converting cryptocurrency back into fiat currency is subject to capital gains tax. Tax treatment depends on individual circumstances and may be subject to change.
Funds – Fund performance relies on the performance of the underlying investments and there is counterparty default risk which could result in a loss not represented by the underlying investment.
Investment Director: Rob Marstrand. Editors or contributors may have an interest in recommendations. Information and opinions expressed do not necessarily reflect the views of other editors/contributors of Southbank Investment Research Ltd. Full details of our complaints procedure and terms and conditions can be found at, www.southbankresearch.com.
UK Independent Wealth contains regulated content and is issued by Southbank Investment Research Limited.
Registered in England and Wales No 9539630. VAT No GB629728794. Registered Office: 2nd Floor, Crowne House, 56-58 Southwark Street, London, SE1 1UN. Authorised and regulated by the Financial Conduct Authority. FCA No 706697. https://register.fca.org.uk/.

© 2022 Southbank Investment Research Ltd.