Act now to receive 12 months of Sam Volkering's Frontier Tech Investor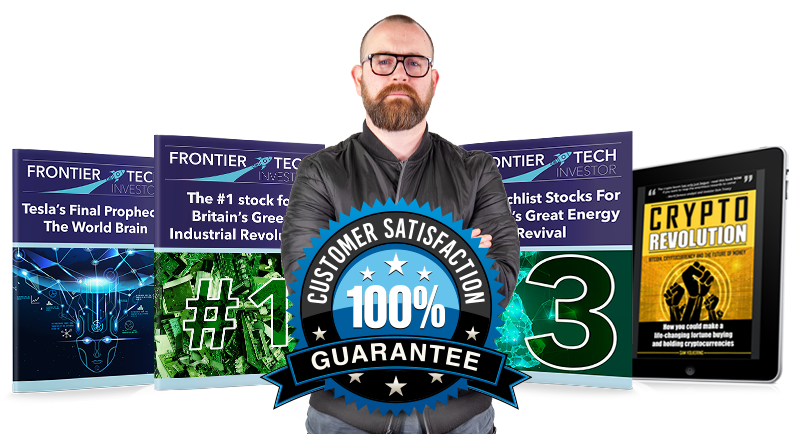 PLUS... Your 3 FREE reports including "3 Watchlist Stocks For Britain's Great Energy Revival"
Try Frontier Tech Investor for a full 365-day money-back guarantee
Britain stands on the precipice of a green energy revolution – with hydrogen at the forefront.
According to one expert hydrogen could "easily equal the whole production of North Sea oil in terms of potential benefits to the UK and Scotland..."
Yet so many investors still don't realise the massive opportunities they're missing out on...
But if you're here, that means you DO!
This is your chance to take advantage of a once-in-a-lifetime wealth shift unfolding RIGHT NOW...
And I want to help you.
By giving you the names and ticker symbols of the most exciting must-watch hydrogen stocks you've ever seen. These are the companies that could form the backbone of our "hydrogen economy"…
And ride this forecast 9,588% in industry growth surge right to its very peak in 2050!
All of that – and much more – is available to you, the moment you accept your obligation free, 365-day trial to Frontier Tech Investor.
Don't wait any longer…
As soon as you do, you'll get access to all of this:
SUBSCRIPTION


One year membership to Frontier Tech Investor (Value: £149)

Your chance to become one of the best-informed investors in the UK and get ahead of the curve...Not just on green energy – but also on cryptocurrencies, 5G and other exciting new technology.

When you subscribe to Frontier Tech Investor you'll have a direct line to insider expertise and an edge over the market that nobody else can offer.

Access to our model buy list for you to reference at any time. Via our members-only website.

Plus an entire year of Frontier Tech Investor and the full catalogue of issues you've missed so far.

That's not all...

When you join Frontier Tech Investor today, you'll also get FREE access to "Sam Volkering's Crypto Network". An add-on service where you can learn all about cryptos and keep up to date with the latest crypto news.

And when you sign up today you'll also receive...
---
FREE BONUSES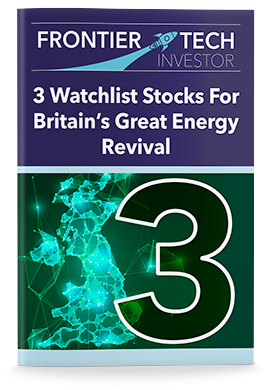 FREE
3 Watchlist Stocks For Britain's Great Energy Revival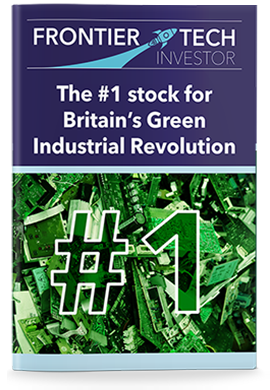 FREE
The #1 Stock for Britain's Green Industrial Revolution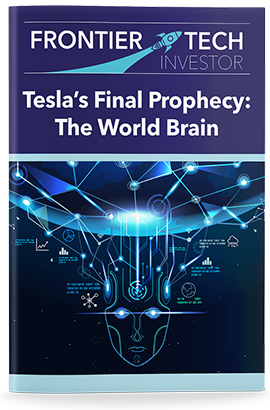 FREE
Tesla's Final Prophesy – The World Brain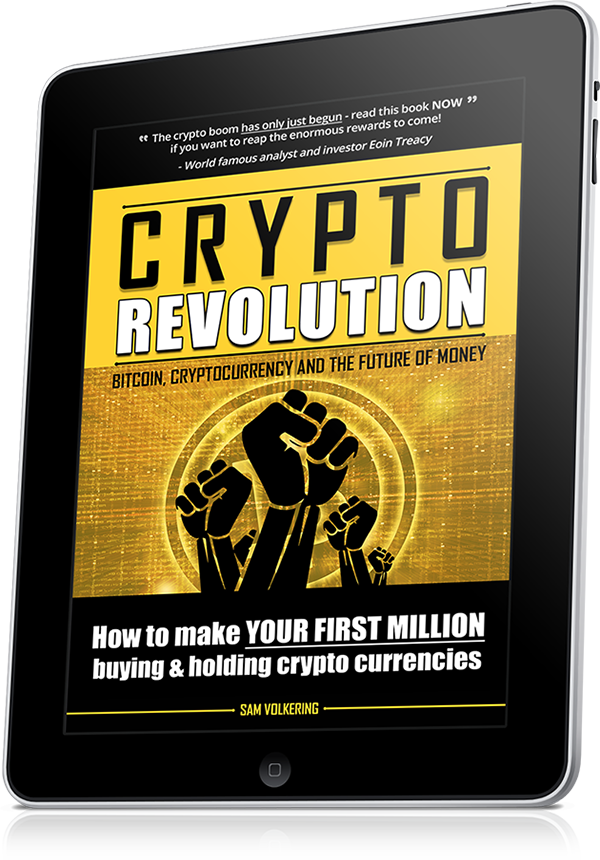 FREE
Crypto Revolution book – Bitcoin, Cryptocurrency and the Future of Money
And I almost forgot to mention...
You'll also get instant access to not one, but TWO more expert-written investment newsletters – FOR FREE.
Southbank Investment Daily
An unmissable, daily email keeping you up to speed on all the important financial and political changes in the world that matter the most. You'll know what's happening – and how it affects your money.
An e-letter dedicated to bring you cutting edge investment ideas right at the start of the adoption curve. Exponential Investor gives you the tools to understand what the world will look like in 5 years, 10 years and beyond.
---
And not forgetting...
365-DAY GUARANTEE
A 100%-satisfaction guarantee
My membership is backed by a 100% satisfaction guarantee.
If for any reason, or no reason at all, I want a full refund, I will get it immediately. All I have to do is contact your customer service team within 365-days at 0203 966 4580. It's that simple.
Fill out the secure order form below to get started. Or if you'd prefer to order over the phone, call our team on 0203 966 4580 (open 9am – 5.30pm, Monday to Friday) and quote .
Would you like to pay by:
Important note: Your subscription comes with our automatic-renewal feature, all the benefits above and our 365-day money-back guarantee. This feature ensures that you will never miss an issue. Currently Frontier Tech Investor renews at £149 per year. You may opt out of this auto-renew feature at any time after your purchase. There are no hidden fees.
Secure Order Form
fields with (*) are mandatory
By clicking Pay Now, you agree to be bound by our terms and conditions, which can be viewed by clicking the link at the bottom of the page
Important Risk Warning:
Before investing you should consider carefully the risks involved, including those described below. If you have any doubt as to suitability or taxation implications, seek independent financial advice.
General - Your capital is at risk when you invest in shares, never risk more than you can afford to lose. Past performance and forecasts are not reliable indicators of future results. There is no guarantee dividends will be paid. Bid/offer spreads, commissions, fees and other charges can reduce returns from investments. The FCA does not regulate the crypto-currency market.
Small cap shares - Shares recommended may be small company shares. These can be relatively illiquid meaning they are hard to trade and can have a large bid/offer spread. If you need to sell soon after you bought, you might get back less that you paid. This makes them riskier than other investments. Small companies may not pay a dividend.
Overseas shares - Some recommendations may be denominated in a currency other than sterling. The return from these may increase or decrease as a result of currency fluctuations. Any dividends will be taxed at source in the country of issue.
Taxation – Profits from share dealing are a form of income and subject to taxation. Tax treatment depends on individual circumstances and may be subject to change in the future.
Figures quoted in this promotion do not take dealing costs or taxation into account.
"The Crypto Revolution – Bitcoin, Cryptocurrency and the future of money" PDF book, by Sam Volkering, is published by Southbank Investment Research Limited.
Investment Director: Sam Volkering. Editors or contributors may have an interest in shares recommended. Information and opinions expressed do not necessarily reflect the views of other editors/contributors of Southbank Investment Research Limited. Full details of our complaints procedure and terms and conditions can be found on our website www.southbankresearch.com.
Frontier Tech Investor is issued by Southbank Investment Research Limited. Registered in England and Wales No 9539630. VAT No GB629 7287 94. Registered Office: 2nd Floor, Crowne House, 56-58 Southwark Street, London, SE1 1UN.
Southbank Investment Research is authorised and regulated by the Financial Conduct Authority. FCA No 706697. https://register.fca.org.uk/.
© 2022 Southbank Investment Research Ltd.